Contact Lens Eye Exams in Charlotte, Harrisburg (Rocky River) and Davidson NC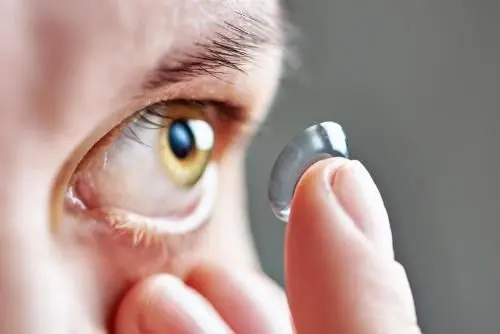 Contact lens exams involve more than an eye exam, and are designed to make sure that your contact lenses not only fit, but won't damage the eye over the long-term. In order to understand what a contact lens exam involves, our optometrists at University Eye Associates want you to be aware of the information about the optometric exams, contact lens fittings, and follow-up eye care with our Charlotte, Harrisburg and Davidson locations.
At check-in for your appointment, you will be asked to opt-in for the contact lens exam. If you would like to wear contact lenses, you will first undergo a comprehensive eye exam. Your visual acuity and complete eye health will be evaluated by your University Eye Associates optometrist.
Contact Lens Fitting in Charlotte
During the next step of the exam, your University Eye Associates' optometrist will discuss what your visual needs are. There are a variety of options now available including daily disposable contact lenses.
There are also different types of contacts that can improve your vision. Multifocal and bifocal contact lenses allow you to become less dependent upon reading glasses. We also fit patients for medical diagnoses such as keratoconus.
Getting the Right Measurements
Ensuring your contacts fit the unique contours of your eye and providing long-term comfort is a key step in your contact lens exam. Your optometrist may first utilize a keratometer, which is an instrument that measures your unique eye curvature along the cornea.
Further computerized measurements may be obtained with an instrument known as a corneal topographer, which will help build an exact computerized map of your eye. If there are irregularities detected in your eye, such as those caused by astigmatism, then there are specialized toric contact lenses available to help you contain an exact fit.
In addition, you will undergo a tear film evaluation, which will help your optometrist determine whether you suffer from dry eyes, which can cause contact lens complications.
Testing and Evaluation Stage at University Eye Associates
Your optometrist will use a biomicroscope to evaluate your overall cornea's health, which will help detect any changes caused as you wear your contact lenses. It also allows your doctor to examine your contact lens fit and ensure they rest properly on your eye.
Depending upon your eye conditions and prescription needs, additional follow up visits may be required to ensure a proper contact lens fit. Initial follow up care is included in your contact lens fitting fees at University Eye Associates.
If you're interested in undergoing on a contact lens exam with University Eye Associates or have additional questions, feel free to call us at (704) 547-1551 or visit one of our three locations in Charlotte and Davidson North Carolina, which include University, Rocky River, and Davidson.