University Eye Associates Optometry Services in Charlotte, Harrisburg (Rocky River) and Davidson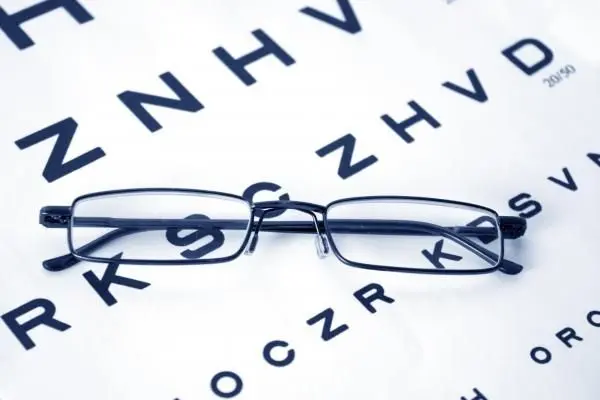 University Eye Associates provides comprehensive optical services in Charlotte and the surrounding area. As dedicated providers of the highest quality of optometry care, you can trust us for all of your vision needs. Turn to our optometrists for any optical service and care you need in Charlotte, Harrisburg (Rocky River) and Davidson, N.C. We provide services for the whole family.
Complete Optical Services from Trusted Optometrists
Come in to see our optometrists for all of your optical service needs. We offer comprehensive care, state-of-the-art technology, in a family-friendly, welcoming environment. Our services include the following:
Vision and Eye Health Exams
Taking care of your eye health is essential. It's best to have a vision test annually and more often if there are known vision problems. Our eye exams are comprehensive and include evaluation for astigmatism, myopia, hyperopia, and presbyopia. We look for any evidence of disease or disorders that may affect your eye health or vision. If you need corrective lenses, we will prescribe them based upon the findings in your comprehensive eye examination.
Contact Lens Exams
Our contact lens exams allow you to be fitted for the right type and size lenses for your eyes. We offer a wide range of products from name brand providers. Let us recommend soft contacts, gas permeable contact lenses, or other types designed for your eye needs.
Urgent Eye Care Services
Don't put your vision at risk. Instead, come in to see us for immediate care if you have any type of concern including:
· Foreign objects in your eyes
· Sports injuries
· Acute pain in your eyes
· Unexplained redness
· Pain
· Vision changes
Children's Vision
Children need ongoing vision screenings and appropriate vision care throughout their lifetimes. Talk to us about any concerns you have. We can assess your child's vision and eye health to check for and evaluate:
· Anatomical abnormalities
· Disease evidence
· Vision problems or limitations
· Any developmental delays that may be brought on by vision or brain concerns
· Eye health and visual acuity
Sports Vision
Protect your athletes with the right protective eyewear. We offer non-prescription and prescription products that can ensure you'll do your best on the team (especially if you are playing for UNCC 49ers or the Davidson Wildcats – we're eyecare providers for these great teams).
Low Vision
Do you struggle with difficulty seeing properly? Talk to us about magnifiers and other optical devices that can improve your vision.
Eye Surgery Pre- and Post-Operative Care
We're affiliated with TLC (The Laser Center), an ideal location for laser eye surgery. Before and after your procedure, we recommend coming in to see our team for co-management of your needs.
Computer Vision
Many people struggle with eye strain due to computer use. We can help with eyewear recommendations. Talk to us about your eye health and any discomfort you may have.
Call University Eye Associates in Charlotte for an Appointment Today
For all of the optometry services you need, call University Eye Associates in Charlotte now. Call us at (704) 547-1551. For University Eye Associates in Harrisburg (Rocky River), call (704) 536-6042. For University Eye Associates in Davidson, call (704) 896-9090.